Flushing High School


Class Of 1968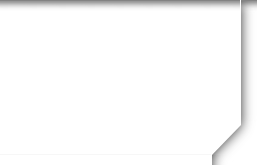 Message Forum
08/11/08 11:21 PM
#2



Now y'all I am coming all the way from Texas so you have no excuse for not making it! I'm fixin to come to Flushing on Friday and have lots of fun in the cool weather. Wow I can wear a sweater and jacket, cant' wait!

Big hugs, see y'all soon!
Cody
09/14/08 09:51 PM
#6


Yes I think Florida counts and distance wise it is probably further.
Thanks Barb reading profiles have been fun. Look forward to seeing everyone.
Cody





09/19/08 12:13 PM
#7


yes I am sure the topic will be grandkids! among other age related symptoms!
thanks, Barb for the website--it has been fun!
Cody, Diane, Barb, Doug and Gary looking forward to seeing you all!
Safe travel!
Denise



09/20/08 09:26 PM
#8


See you soon.
09/22/08 05:17 PM
#9


I am the closest for Friday nite, it's at my house (ha, ha) Try to call your friends and remind them to complete their profiles, it is important for future references and notifications.
Geez Brenda Galloway Gonzales, I thought I'd have to get out the dictionary to read your info. (and everyone thought we'd be in Jail by now, I'm proud of you) I have more corn on the cob if you and Lee are still hungry after Sat. nite.
We are having a float in the parade, call one of us for info.
Mary G. (810) 659-7727

09/23/08 02:42 PM
#10


Cody
10/14/08 10:47 PM
#17



I hope that if you have not posted information on this website you will take a few minutes to do so. We had a great time and missed all of you who were not there.

Thanks Barb for making this website possible.

Hey Bud Meyers I have your notebook let me know where to send it and I will get it in the mail.

Again thanks to all of the party planners and Mary for sharing her pole barn with us.

Cody


11/02/08 10:53 AM
#19

Connie Beushausen (Oestereich)

Hello, my friends on the other side of the planet!
You can hardly imagine what it meant to me joining the class reunion. I seem to have been floating 12 inches above the ground for three days. I enjoyed your company and all the encounters with those whom I remembered, as well as with those whom got to know there for the first time, so much. I had a great time with you and I am glad I came from Germany!

Thanks to the organizing team (Nancy, Marti, Ann, Mary and Barb and all those who helped with it).

Thanks for the warm hearted welcome which I received from all of you and which warmed my heart too and revitalised so many good memories!

After spending an exciting week in California after the reunion I returned home on Oct. 22 and I am busy since. -But I am already thinking about the next opportunity to come back. And I sure will visit Flushing again and contact as many of you as possible.

I would like to encourage you to visit Germany. I live in the northern part of the country (110 miles south of Hamburg. Northern Germany with it`s coast line and very charming towns is very pretty, but neglected in foreign, especially American, travel guides, presumably because the American military was stationed in Southern Germany. Anyway, come and visit me! I`ll show you around when my schedule allows it.

Take care,
Connie the former exchange student


01/30/09 10:34 PM
#20



Cody
12/21/09 09:06 PM
#23



May all of your new years wishes come true!
Cody


09/13/10 11:07 PM
#24

Honoring our classmates. I was wondering when I looked at the list of our classmates who are gone whether there were stories we could share about them. How did they live their lives? What did the love to do? I know Marti Smith was a psychologist that did sex therapy. Jan Hogan knew her throughout her life. What about the others. It would be wonderful to share their accomplishments!
10/08/13 01:40 PM
#25

Connie Beushausen (Oestereich)

Hello everyone, unfortunately I cannot join the 45th reunion. I`m very sorry, because I would have enjoyed meeting you people and catching up. My life is still very busy. Beside my work I am travelling (often to USA or Canada) which I enjoy very much. My younger son is still in school. The eldest works as an assistant to a stage play director and wants to become one himself. I love going to watch stage plays with him and to poke my nose into theatre stuff. - I hope you put pictures of the reunion on this site. That way I can participate afterwards. Remembering all the good times... and you...Connie